WorldPop works with government and non-government agencies in low- and middle-income countries to improve capability in statistical methods of population estimation methods that support achievement of Sustainable Development Goals. This week we have two teams providing in-country training – in Port Moresby, Papua New Guinea and Lusaka, Zambia.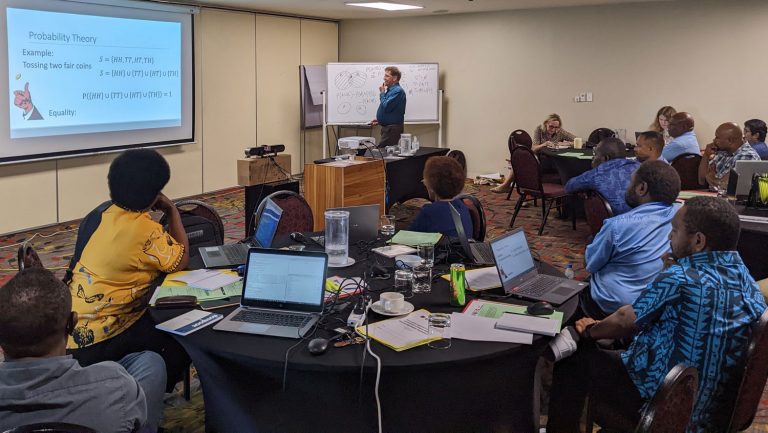 Papua New Guinea
Population estimation to support census operations is a new and desperately needed activity in this part of the world and Principal Research Fellow Dr Attila Lazar is working with Research Fellow Dr Hal Voepel and Research Technician Amy Bonnie in Port Moresby, Papua New Guinea (PNG) to support this flagship project for the United Nations Population Fund (UNFPA) in the Pacific region.
We are running capacity strengthening workshops for the PNG National Statistical Office, other government departments and external organisations including the University of Papua New Guinea. These workshops are part of the final stages of the Intercensal modelled population estimates for Papua New Guinea project and the team's visit will also include data dissemination activities with the PNG Prime Minister and his government.
In addition the team will take part in the UNFPA's World of 8 Billion event , where our data product will also be launched.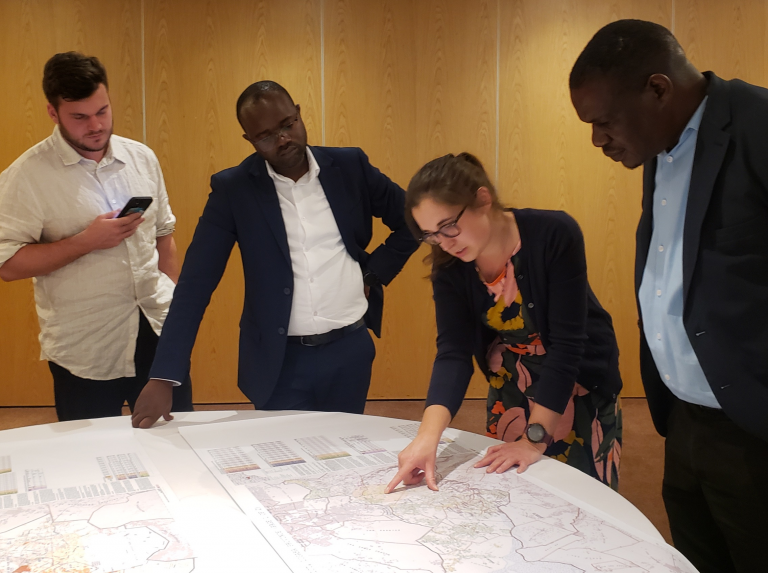 Zambia
Senior Enterprise Fellow Heather Chamberlain and GIS Research Technician Tom Abbott are in Lusaka this week running a series of capacity strengthening workshops for participants from Zambian government ministries and other stakeholders.
The workshops are part of our on-going GRID3 II project and are focussed on:
Showcasing how project data products have been utilised by different ministries and stakeholders, and identify further opportunities for collaboration and data use
Identifying how project teams can support the Zambia National Statistics Agency in analyses and data products related to the 2022 census and
Support the Ministry of Health's Enhanced Programme on Immunisation in use of geospatial data and mapping for COVAX and routine immunisation programmes.
Alongside the workshops, the Heather and Tom are meeting with stakeholder groups and ministries to discuss future opportunities for research and geospatial support activities.