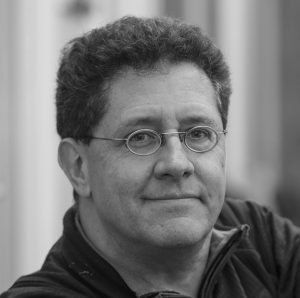 Hal is a Research Fellow in Statistical Analysis and Modelling within the WorldPop research group. His current work is in developing spatial statistical models for human mobility and population estimates.
Hal's research interests are broadly in hydrology, sediment and constituent transport processes, and their impact on human population, migration, livelihoods, and socioeconomics. Hal brings to the WorldPop group nearly twenty year of experience in engineering, statistics and applied mathematics in developing models using stochastic, statistical, dynamical, and complex systems methods. His career spans a wide range of research activity in hydrology, geomorphology, environmental and atmospheric sciences.
Hal earned a BSE in Environmental Engineering and a BS in Applied Mathematics from Northern Arizona University (NAU) in 2001 before earning an MS in Statistics with Distinction from NAU in 2004. He worked in the Division of Atmospheric Sciences at the Desert Research Institute (DRI) in Reno, Nevada as an Air Quality Data Analyst performing statistical analysis and developing models across multiple projects under contract with state, national, and international government agencies.
He worked in the Division of Hydrologic Sciences (DHS) at the DRI as a Graduate Research Assistant while working towards his doctoral degree, earning a PhD in Hydrology from the University of Nevada, Reno in 2013. During his tenure at the DHS, Hal worked on a variety of projects in water resource related areas of groundwater, contaminant transport, snowpack hydrology, ecohydrology, sediment transport, and thermal convection in groundwater.
Hal received a postdoctoral position in the School of Geography and Environmental Science at the University of Southampton in 2014, where he developed a 3D vector-based sediment entrainment model using X-ray scanned images of undisturbed river bed sediment. Hal develop a spatially-explicit system dynamics model (Spatial-SDM) of the Vietnamese Mekong Delta to assist policy makers and stakeholders in developing sustainable rice agriculture adaptation on the delta.