In recent weeks WorldPop experts visited Nigeria to run two workshops as part of our GRID3 Phase II project. The workshops were run for staff at the National Population Commission (NPC) and the National Bureau of Statistics (NBS) in support of Nigeria's 2023 national population and housing census. Senior Research Fellows Dr Sarchil Qader and Dr Chris Nnanatu with Research Fellow and Geospatial Data Analyst, Dr Ortis Yankey were supported by GRID3 Country Director, Muhammad Nazir Haliru in running the consecutive 5-day workshops.
Sarchil's preEA workshop introduced participants to using the preEA Tool to generate hard-to-account indicators, while Chris and Ortis provided overviews of R programming tools that assist in modelling population estimates.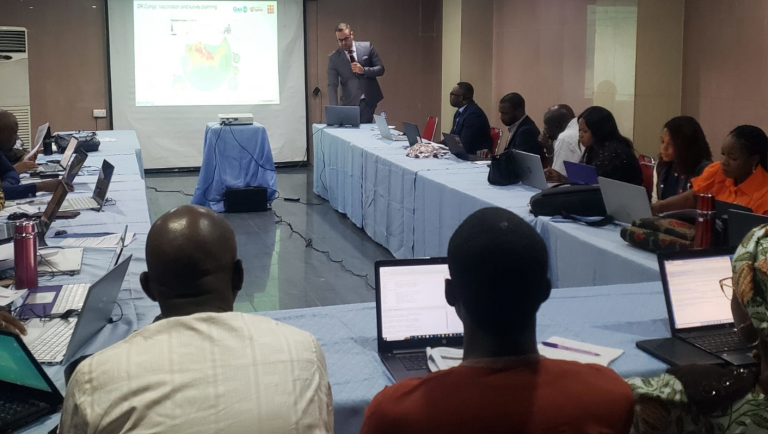 The training was very explicit, easy to follow. The trainer was always ready to guide.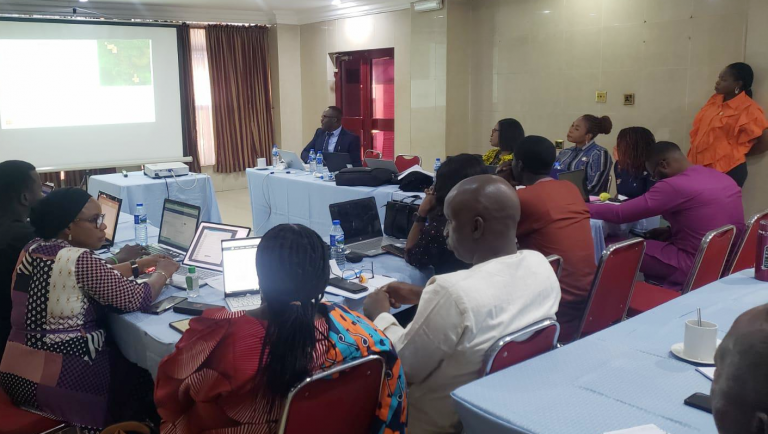 The practical sessions were interesting; the trainers took time to explain what the line of codes were trying to achieve.
Evaluation visit
During the workshop week NPC Chairman, the Hon. Nasir Isa Kwarra paid an assessment visit accompanied by Federal Commissioners, the Director-General of NPC and other key Directors, Managers and Officers of the Commission. Kwarra said he was impressed by the efforts and commitment of NPC staff in learning new technologies and methods and thanked WorldPop and GRID3 for assisting the Commission to ensure that everyone in Nigeria is counted and no one is left out during the census.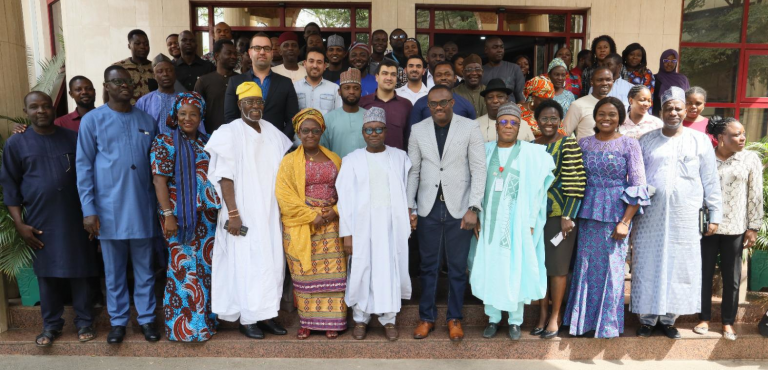 Post-workshop meetings
The WorldPop team also carried out engagement activities which include a visit to NPC headquarters in Abuja. The team met with key officers of the commission including the Director of Cartography, the Director of Census, and the National Coordinator for Data Quality Management. During the visit, Mrs Yetunde Foluke Adebayo, NPC Director, and National Coordinator for Data Quality Management explained the importance of ensuring an accurate national population census and how collaboration with WorldPop and GRID3 helps mitigate some of the challenges of running this year's census.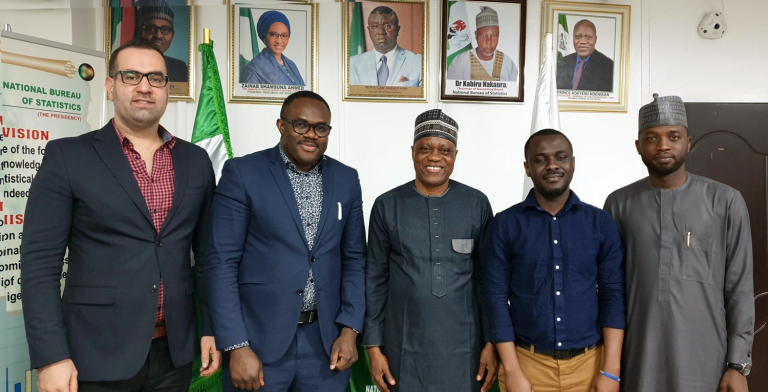 The Director of Monitoring and Evaluation of the Ministry of Budget and National Planning, and later to the National Bureau of Statistics were also visited by the team. Discussions with Statistician General, Semiu Adeyemi Adeniran and his deputies explored how gridded population estimates and preEA tool package can be useful to the work of the Bureau.
Future activities
The National Population Commission and the WorldPop team have agreed on the next steps to support the 2023 census. We will work closely with NPC to generate national Enumeration Effort Metrics (hard-to-account indicators) for the entire Nigeria using the preEA Tool package. The metrics will help the team with robust resources and logistics allocation prior to census data collection. In addition, the preEA tool will be used to digitise Enumeration Areas in inaccessible regions that have security challenges. In terms of population count support, our state-of-the-art modelling techniques will be used to estimate the population in inaccessible areas where enumerators might not have access due to security issues