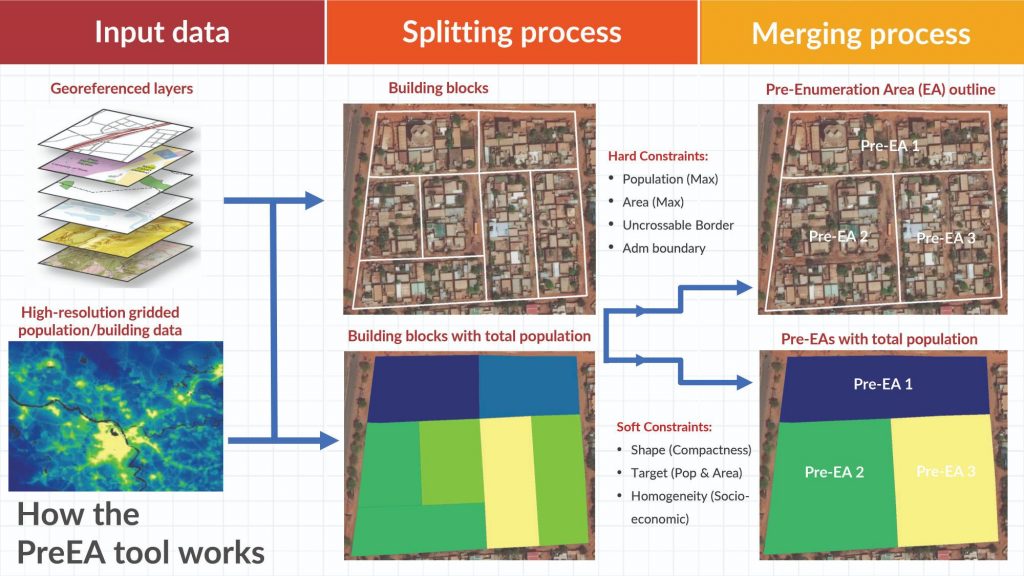 Enumeration Areas are typically areas that can be canvassed by a single data collector while undertaking a survey or census and mapping accurate EA parameters is vital to efficiently survey a country's population. Existing EAs are often incomplete, outdated or missing and developing up to date EAs can be labour and cost intensive. This is where our preEA tool is used to improve the accuracy and enable data collectors to work more efficiently in the field.
Following Dr Qader's workshop the Benin government has agreed to use our 'preEA tool' to support its fifth general population and housing census, which will begin later this year. In addition to producing contemporary and accurate data on the demographic, social and economic characteristics of the population and housing, the census provides an opportunity to measure progress towards the United Nation's 2030 agenda on Sustainable Development Goals, the African Union's 2063 agenda, the ten-year strategy of the African Development Bank and the Paris Agreement on climate change.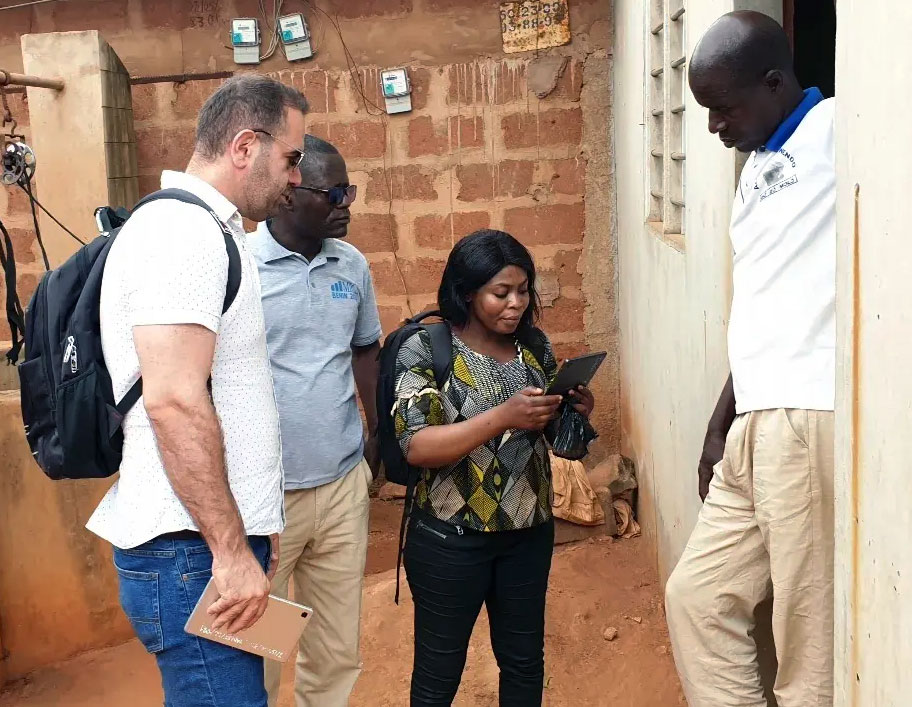 Once the training had been successfully completed, Dr Qader joined the team as it carried out fieldwork in Cotonou and Abomey-Calavi. Household information including GPS records were collected which enabled the team to validate all 30 preEA boundaries locally, spanning urban and rural areas. Around 3000 households were enumerated in total, and once the data had been collected, Dr Qader showed the team how to use the preEA tool with this data to create the final census EA.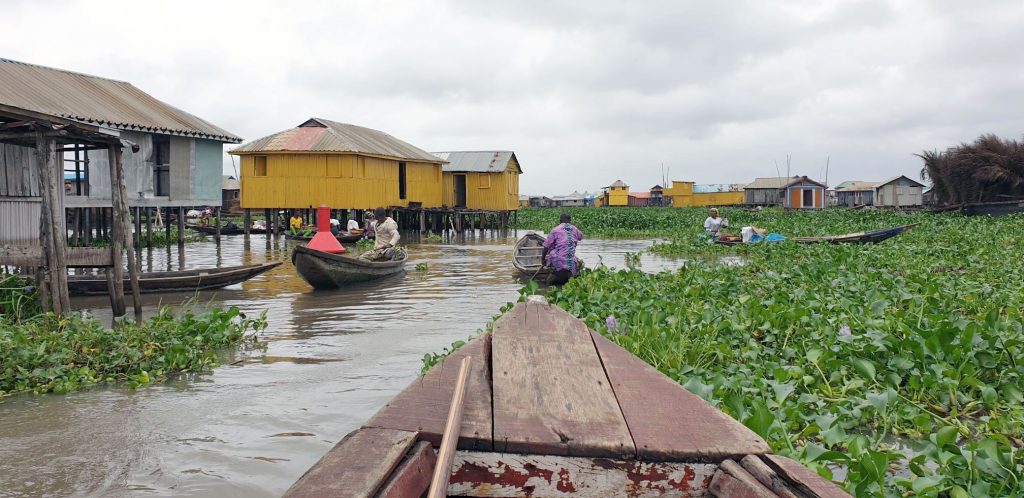 Dr Qader was also able to visit Ganvie, a stilt village within the lagoon of Lake Nokoué, to the north of Cotonou. Stilt villages like Ganvie, provide exceptional challenges to automated enumeration because buildings are separated by water, not roads.
Village residents claim that about 40,000 people live on the lake and by seeing the area for himself Dr Qader was able to confirm that most building footprints had been accurately recorded. He was also able to evaluate the distribution of buildings and people and begin to develop a strategic plan to create an accurate census Enumeration Areas for these unusual living environments.
Financial support to run all the activities during the workshop were provided by the United Nations Population Fund (UNFPA) country office.