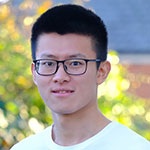 Zhifeng is a PhD research student who contributes to analytical work on WorldPop projects. He completed a BSc at Hohai University in 2019 and achieved a MSc in Geographic Information Science at the Institute of Geographic Sciences and Natural Resources, Chinese Academy of Sciences in 2022.
His research interest lies in understanding human behaviours such as mobility and sentiment expression using geospatial big data. His approaches combine knowledge and techniques from Geography, Computational Social Science, and Econometrics, with a strong focus on causally interpreting the relationships and interactions between behaviours and the environment. 
Zhifeng's dissertation plans to investigate how social networks mediate human behaviours and how the resultant discrepant or coordinated behavioural responses matter for public health, such as infectious disease control.