Winfred Dotse-Gborgbortsi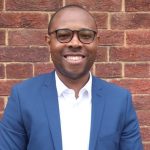 Winfred is a PhD research student who contributes to several WorldPop projects including Countdown to 2030.
He has extensive public health experience, working with the Ghana Health Service and leading tuberculosis, malaria, and schistosomiasis programme interventions. Winfred is a Commonwealth Scholar and ESRC funded and was awarded a finalist in the ESRC Celebrating Impact Prize, 2022. Winfred teaches on GIS, global health, quantitative methods, population health, maternal health, and reproductive health modules at the University of Southampton.
He is involved in research projects on scabies, routine immunisation, maternal health and water quality, and supports the University's international office to enhance the experience of international students, particularly from West Africa.
University of Southampton profile.
Current projects