Dr Natalia Tejedor Garavito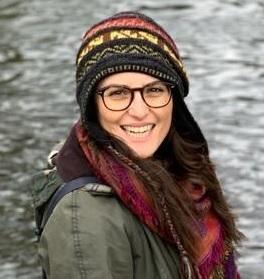 Natalia is a Senior Enterprise Fellow at WorldPop and leads the Geospatial Data and Analysis Team. Her work focuses on producing high resolution, open and contemporary data, mainly on projects related to reproductive, maternal, newborn, child, and adolescence health.
Natalia has received a BSc. (Hons) in Applied Geography (2006), an MSc. in Environmental Practice: Biodiversity Conservation (2007) and a PhD (2014) on the impact of climate change on montane forest in the tropical Andes. She has experience in leading projects that require collecting, collating, and analysing large data sets and, has been building strong links with both UN agencies and international governments agencies.
In 2018, she received, as member of the WorldPop group, the Vice-Chancellor's Research Impact Award, for using novel methods and datasets to address major global issues and, in 2019 she received the Faculty of Environmental and Life Sciences Dean's Award in Enterprise, for her effective engagement with external governments and partners, leading multiple successful projects, and being key to the success in winning new funds.
University of Southampton staff profile
Current projects