Dr Justice Moses K. Aheto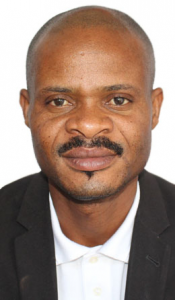 Justice joined the team as a Research Fellow in 2023 and is undertaking geospatial and multilevel statistical modelling and mapping of childhood vaccination coverage in Nigeria for the VaxPop ll project. He has worked as a Visiting Research Fellow at WorldPop since 2020, supporting Nigeria VaxPop I and other projects until his recent appointment.
His research interests focuses on statistical modelling and he has expertise in leveraging big data to develop and apply novel geospatial and multilevel models, and interactive web-based spatial mapping tools for investigating maternal and child health and nutrition problems and non-communicable diseases in developing countries. Justice gained a MSc in Statistics with Applications in Medicine at the University of Southampton in 2012 and a PhD in Statistics & Epidemiology from Lancaster University in 2016.
Before joining WorldPop, Justice worked as a Senior Lecturer and Researcher at the Department of Biostatistics, University of Ghana. He also serves as Visiting Scholar at the University of South Florida, Honorary Assistant Professor at the London School of Hygiene and Tropical Medicine and is a Visiting Professor at the University of the Gambia.