Associate Professor Alessandro Sorichetta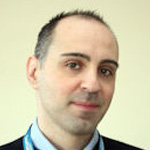 Alessandro is an Associate Professor at Department of Earth Sciences "Ardito Desio", University of Milan. He was Associate Professor at WorldPop and the School of Geography and Environmental Science until 2022, and continues to lead WorldPop projects. He graduated in Geological Sciences at the University of Camerino (Italy) in 2001 and received his PhD in Earth Sciences (hydrogeology) from the University of Milan in 2011. Before starting his PhD, he worked as a Research Scholar at City University of New York (CUNY) and a Research Assistant at the Center for International Earth Science Information Network (CIESIN) of Columbia University. After completing his PhD, Alessandro was a Grantholder at Joint Research Centre of the European Commission until he joined WorldPop in 2014.
In 2017, Alessandro received the IPUMS International Research Award, from the Minnesota Population Center, honouring the best of 2016's published research that used IPUMS data to advance or deepen the understanding of social and demographic processes. In 2018, as a member of WordPop, Alessandro also received the Vice-Chancellor's Research Impact Award, from the University of Southampton, for his contribution to the delivery of impactful research that have real economic and social benefit for the world.