WorldPop global geospatial database
Recent years have seen substantial growth in openly available satellite and other geospatial data layers, which represent a range of metrics relevant to global human population mapping at fine spatial scales. The specifications of such data differ widely and therefore the harmonisation of data layers is a prerequisite in order that detailed and contemporary spatial datasets which accurately describe human population distributions can be constructed. Such datasets are vital to measure the impacts of population growth, to monitor change, and to plan interventions.
To this end the WorldPop Project has produced an open access archive of 100 m gridded data, Four tiled raster datasets form the basis of the archive: (i) Viewfinder Panoramas topography clipped to Global ADMinistrative area (GADM) coastlines; (ii) a matching ISO 3166 country identification grid; (iii) country area; (iv) and a slope layer.
Further covariates include airports, highways, land cover, nightlights, precipitation, rail network, travel time to major cities, and waterways.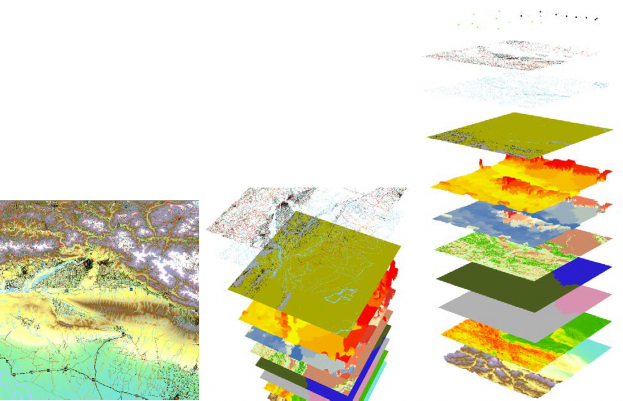 Contact people:
Andy Tatem, Chris Lloyd
WorldPop, Geography and Environment University of Southampton 
A.J.Tatem@soton.ac.uk, ctl1m14@soton.ac.uk 
(023) 8059 2636
Collaborators/funders:
Bill and Melinda Gates Foundation